The United States saw worse economic growth than the other seven major economies in the second quarter of 2022, according to an analysis of government statistics.
Figures from the Commerce Department on Thursday revealed that the US economy decreased in two consecutive quartersstandard definition of recession.
America's GDP, which measures all the goods and services produced by the country, fell 0.9 percent annually in the second quarter after falling 1.6 percent in the first three months of 2022.
Figures compiled by Trading Economics show that the US one of the worst performing major economiesfrom April to June of this year, seven competitors performed better.
Only one major economy, lockdown-hit China, posted worse numbers in the second quarter.
Of the major countries that released growth figures for the second quarter covering April to June, Spain fared the best with a 1.1 percent annual growth rate.
It was followed by Italy and Mexico with 1.0 percent, then South Korea with 0.7 percent and France with 0.5 percent.
Germany and Singapore both recorded zero growth, although their economies did not shrink, which was better than the US.
The Eurozone consists of 19 European Union The members using the common currency also outpaced the United States with an increase of 0.7 percent, despite the decrease in the supply of Russian gas.
Among the world's major economies, China fared worse, registering only negative 2.6 percent annual growth.
The figures for the second quarter come as the country battles the coronavirus.
Several other major economies have yet to release second-quarter statistics.
The Biden administration has since Thursday's release of negative growth numbers by the Commerce Department refused to admit The US went into recession.
In a statement reacting to the news, the president insisted that America remains "on the right track" and "will come through this transition stronger and safer."
The statement added: "After last year's historic economic growth and the recovery of all private sector jobs lost during the pandemic crisis, it is no surprise that the economy is slowing as the Federal Reserve moves to lower inflation.
"But even as we face historic global challenges, we are on the right track and will come through this transition stronger and safer."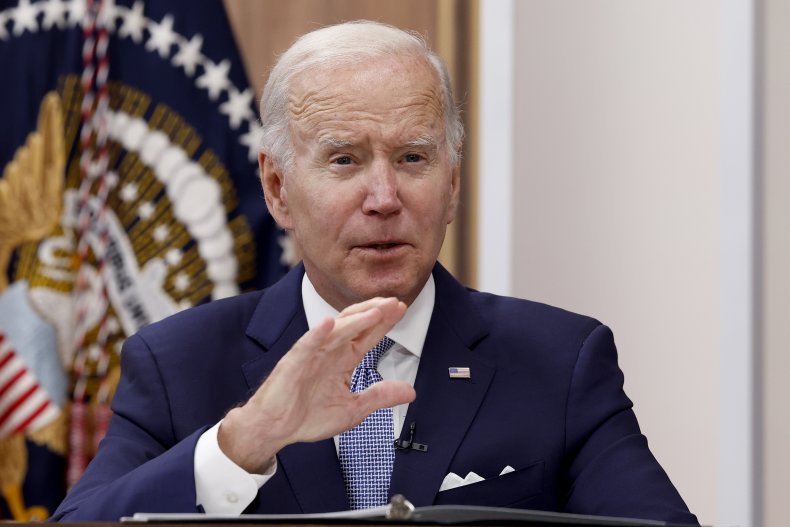 That prompted an angry reaction from Republican House Minority Leader Kevin McCarthy.
"You'd rather redefine recession than restore a healthy economy," he said to the president from the House.
The National Bureau of Economic Research will confirm whether the US is in a technical recession in the coming months as more data becomes available.
However, the news that America is suffering from an unofficial recession hits him hard Joe Biden On the eve of the November midterm.
No Democratic President since Franklin D. Roosevelt has secured reelection recession occurred while they were in office.
news week The White House has been contacted for comment.